Blog Categories
Subscribe Here!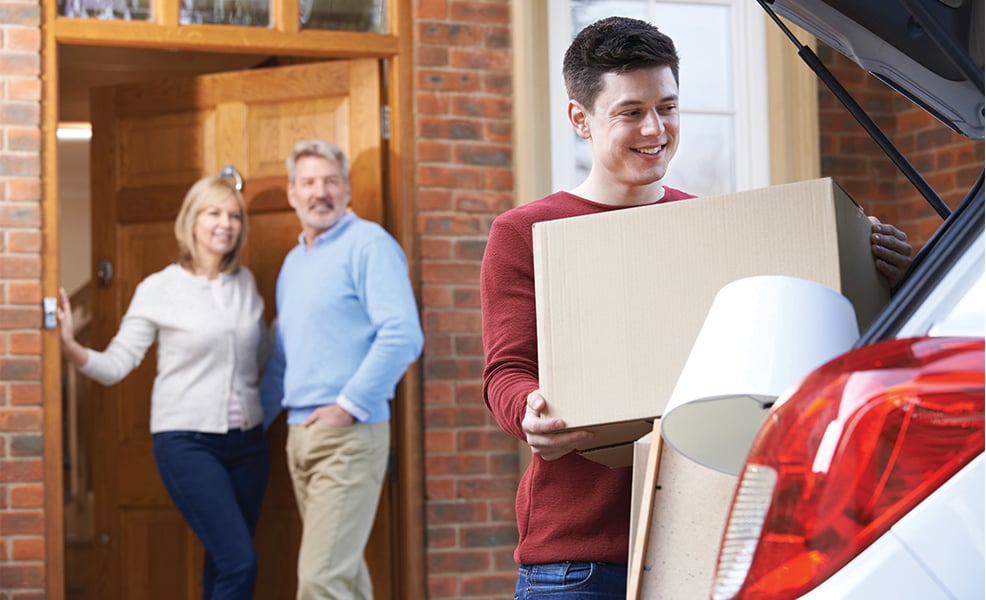 Reliability & Safety - Parents and students usually have very different options as to what type of car they should buy. In addition, agreeing on a budget for the purchase tends to be a challenge. The good news is everyone can agree a car that can be trusted to get from point A to point B as safely as possible is a must. This means it is mechanically sound and requires minimal maintenance. Cars with good tires and airbags tend to be a class favorite. Plus, front wheel drive or 4-wheel drive for inclement weather are high on the shopping list. Autos with features like these most likely top the roster.

Affordability

- Cost is a major component of the back to school car shopping excursion. Typically, the larger the number of options and latest technology; the higher the asking price. Also, how long you intend to own the vehicle will greatly impact just how much you decide to invest in the purchase. Cars which fall into your budget, while giving you the value for the money, will quickly rise to the top. Those priced at a point which allows you to comfortably make the payment while attending classes also get an A+.
Fuel Economy - Depending upon the number of miles driven from home to school, the cost of poor gas mileage can add up in a big hurry. Theoretically, a car which gets 24 miles to the gallon versus one that gets 12 will cut your fuel bill in half. It makes perfect sense why cars with the best fuel economy make a viable candidate for your next back to school car.
Size & Space - The size of a vehicle is commonly overlooked as a back to school prerequisite. School parking lots are many times over populated or have assigned parking spots, which you pay a fee to use. In this case, a compact car wins the contest every time. In addition to size, we have the contradictory issue of space. As a student, passenger and cargo space may be a high priority, especially if you carpool or are involved in a school activity that requires the transport of equipment, such as sports or band. A more spacious vehicle or one with efficient use of space can easily become the hometown favorite.
Cost of Insurance - The same insurance coverage on two different types of vehicles can vary by hundreds of dollars. Cost of insurance can be affected by a number of variables such as the value of the car, the size of the engine, the safety rating on the vehicle, or who is designated as the primary driver. It is well worth the time to consult with your local insurance agent before writing the check. A lower cost of insurability can put a back to school car back on the honor roll.

To apply for an auto loan, view a first time auto buyer's checklist, or calculate what you can afford, visit the Dakotaland FCU website to see what best fits your needs.
Read More